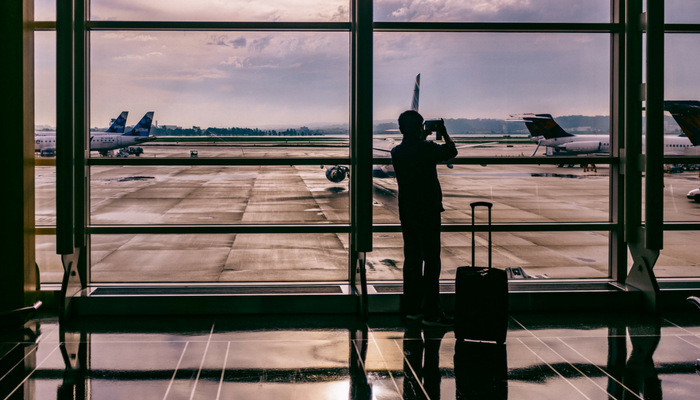 Latest posts by Mary Keyork
(see all)
My status is expiring. Can I flagpole and extend my status at a port-of-entry?
Applications to extend visitor records, study permits and work permits should be made in Canada prior to expiry. However, in some circumstances, foreign nationals who are visa-exempt can apply at a port-of-entry for a new visitor record, study permit or work permit.
Visa-exempt foreign nationals are individuals from countries that do not need a visitor visa to enter Canada. The list of countries that fall into this category can be found on the Immigration, Refugees and Citizenship Canada site here: List of Visa-Exempt Countries.
Flagpoling
Flagpoling refers to the process of leaving Canada to travel to the United States (or St. Pierre & Miquelon) and then quickly returning to make an application for temporary Canadian status at a port-of-entry. Sometimes, this is done immediately and individuals will drive to a Canada-US border crossing, turn around, and drive back through to make an application. A lot of people will even walk through the border crossing and back because it is quicker than lining up with the vehicles. Individuals who need to validate their Confirmation of Permanent Residence can flagpole too.
Why do people choose to flagpole? It can be a quicker option, avoiding long application processing times or the need to make an inland appointment with an immigration officer. People who have waited too long to extend their documents and have urgent upcoming travel needs might choose to flagpole instead of waiting for an application to be processed, which can take up to four months or longer.
While flagpoling is a legal practice, it carries risks and is frowned upon by border officers, especially when it is used to extend work permits. Before 2017, flagpoling was allowed at any day and time. Since the summer of 2017, the Canada Border Services Agency has restricted access to flagpoling at some border crossings in an effort to discourage the practice and limit the amount of time that their officers are dealing with issuing documents during peak crossing periods. Now, foreign nationals seeking to flagpole can only do so on Tuesdays, Wednesdays, and Thursdays at some crossings. If you show up to flagpole from Friday to Monday, you will likely be turned away. This applies to the Queenston, Niagara Falls, Rainbow Bridge and Fort Erie (Peace Bridge) crossings.
Often, border officers encourage individuals to re-enter Canada and apply to extend their work permit online or on paper if there is still some validity left on the applicant's work permit. In cases where an individual did apply from inside Canada to extend a work permit but they need to travel before a decision is received, an officer may use their discretion to issue a new work permit on re-entry or they could ask the applicant to enter Canada and wait for processing.
Who can apply at a port-of-entry?
If you are from a visa-exempt country, you may be eligible to make an application for a work permit, study permit or visitor record at a Canadian port-of-entry, if you have all of the required documentation. It is important to note that if your application is refused, you may not be granted entry to Canada or may be required to leave Canada within a short period of time (i.e. within 24 or 48 hours).
Individuals who want to apply for a visitor record, study permit or work permit can only do so at a port-of-entry if they are:
1. Visa-exempt foreign nationals seeking entry as a temporary resident;
2. Visa-exempt foreign nationals who meet the requirements to obtain a study permit;
3. Visa-exempt foreign nationals whose jobs do not require an LMIA; or
4. Visa-exempt foreign nationals who have a positive LMIA; or
5. Visa-exempt foreign nationals who want to confirm their permanent resident status document.
For those seeking entry as students or workers, make sure a medical has been completed, if required, well in advance of entry.
Don't forget that you may also need an electronic travel authorization ("eTA") if you are visa-exempt. See our previous blog post on eTAs for more information.
Foreign nationals who need a temporary resident visa to enter Canada, but do not have a valid temporary resident visa, are exempted from the requirement to obtain a new visa under very limited circumstances, specifically, if they are seeking entry to Canada and:
1. Are returning from a visit to only the US or St. Pierre & Miquelon; and
2. Have a valid study or work permit that they held before they left Canada; or
3. Are validating their new permanent resident status.
Foreign nationals under this category have to re-enter Canada before their temporary status expires or they will not qualify for this special exemption and will likely be refused entry. Also, if an individual who requires a temporary resident visa leaves Canada and travels to a destination other than the US or St Pierre & Miquelon, they can no longer qualify for this exemption and will not be able to apply for a visitor record, study permit or work permit, nor confirm their permanent resident status when they return to Canada.
Maintaining Valid Status Documents
Ultimately, the best thing to do is to apply well in advance to extend your status documents so that you can avoid any interruptions if you need to travel outside of Canada while your extension is being processed. We suggest filing extension applications several months before the date your document will expire, if possible.
If you are considering flagpoling and are concerned about maintaining your status, our firm can assist you in the best strategy and prepare you for what may happen during a trip to the border.