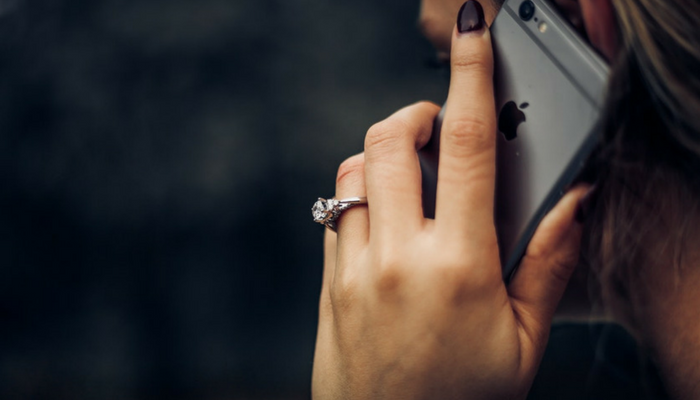 Latest posts by Mary Keyork
(see all)
Government Pilot Project will Confirm Permanent Residence over Phone: Selected Participants will not have to Travel to Confirm PR Status
Immigration, Refugees and Citizenship Canada ("IRCC") announced a pilot project last month that will test out a new way for selected foreign nationals who are already in Canada to be confirmed as Canadian permanent residents – over the phone.
Currently, foreign nationals who are approved to become Canadian permanent residents must confirm permanent residence in person Under the regular process, applicants receive an approval letter in the mail along with a document called a Confirmation of Permanent Residence, or CoPR. In order to confirm permanent residence status, depending on the type of application, applicants must either schedule and attend an in-person interview at a local IRCC office, or leave Canada and return through a port-of-entry. In-person interviews can take a few weeks, or more, to schedule and leaving/re-entering at a port-of-entry can be costly and time-consuming. The current process is inflexible and cannot accommodate individuals who face difficulty traveling to a port-of-entry or in-Canada office.
Of course, if you already have travel plans when you receive your CoPR, you can simply take it with you (along with other documents you may need to confirm your status) and confirm your status when you re-enter Canada by air, land or sea, but many in-Canada applicants do not have travel plans, and prefer to confirm permanent residence inland.
How the Pilot Project will Work
The pilot project may alleviate some of these issues by allowing selected individuals already in Canada who have been approved for permanent residence to confirm their status through a telephone interview. CoPRs will be either mailed or uploaded online into the individual's IRCC account (for those who applied online under an eligible program). During the telephone interview, the same questions that would normally be asked in an in-person interview will be asked, and the process is expected to take approximately 15 minutes.
Selected applicants will receive a notification through their IRCC application portal, if they applied through the portal, or they will get an email from an address ending in "@cic.gc.ca." If you receive a positive decision on your permanent residence application but have not been notified that you were selected for telephone confirmation, then you must either schedule an interview or attend in-person at a port-of-entry.
IRCC will select candidates for participation in the pilot project. Right now, clients cannot request a telephone interview but depending on its effectiveness, the project may be expanded in the future. The results of the project and the experiences of its participants will be taken into consideration by the government in determining whether to roll this program out for all applicants in the future.
The government has not indicated how long they will run this pilot project or how many individuals will be selected to participate.
Issues Not Addressed by the Pilot Project
One issue that still exists in the process of becoming a Canadian permanent resident is Permanent Resident Card issuance. As many new Canadian PRs know, there is a significant lag time in the date that PR status is confirmed and the time that a Permanent Resident Card is received in the mail. It can take up to six weeks, or more, from the day you are confirmed as a permanent resident to the day you receive your Permanent Resident Card. This is a significant issue because the Permanent Resident Card is a vital travel document for Canadian permanent residents traveling outside of Canada. Without it, they run into trouble boarding commercial airlines flying to Canada.
The Permanent Resident Card issue has been affecting foreign nationals for many years and is a common complaint. If IRCC is having a look at procedural issues that cost time and money for Canadian newcomers and permanent residents, we hope that they will look at improved solutions for the latter half of the process beyond the confirmation of permanent residence stage.