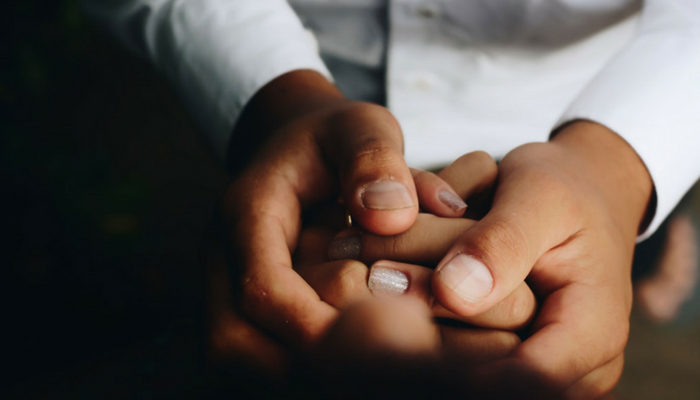 Latest posts by Mary Keyork
(see all)
Medical inadmissibility is a complicated subject and while we cannot address every set of circumstances that can lead to a finding of inadmissibility on medical grounds, we can provide the following brief overview.
What Does It Mean to Be Medically Inadmissible?
There are two grounds for medical inadmissibility:
(1) a risk to public health or safety; and
(2) excessive demand for health or social services.
Essentially, this means that foreign nationals can be refused entry to Canada if they have a medical condition that is considered a threat to the public health or safety of Canadians or that will create a demand on medical or social services that will impact the quality or availability of healthcare for Canadians. If a foreign national's dependent family member is medically inadmissible, all members of the family will be denied entry, whether the dependent is planning to accompany the applicant or not. The exception is that spouses, common-law partners and minor children who are sponsored by Canadian family members are exempt from the excessive demand evaluation.
Risks to public health and safety include contagious diseases that could put Canadians at risk, and can also extend to mental health and addictions issues causing violent or abusive behaviour.
Excessive demand is more complicated. When assessing whether a foreign national will cause an excessive demand for health or social services, officers must consider all types of services, including doctor's and hospital visits, hospital stays, surgeries and procedures, as well as social services such as government-funded personal support, disability support, educational support, mental health services or housing services. Officers will not only consider the cost of services, but also the availability of services and the potential for an increase in wait times for Canadians.
When considering medical inadmissibility, officers look at whether a foreign national will cause excessive demand over the next five years, and in some cases up to ten years, if there is evidence to suggest significant costs past the five-year period. To determine excessive demand, officers compare the estimated cost of services and medical care a foreign national would need, to the average per capita cost for a Canadian. If the cost is deemed to be higher than the average over a 5- or 10-year period, the officer will likely make a finding of medical inadmissibility.
The cost threshold is determined every year. In 2017, it was CAD $6,655 per year, which would be CAD $33,275 over five years.
Applicants with Special Needs
Foreign nationals with special needs, or who have children with special needs, should be aware that conditions including autism spectrum disorder, intellectual disabilities, deafness or blindness will be assessed for excessive demand and can lead to a finding of medical inadmissibility.
If you or your dependent have existing special needs, it is recommended that you discuss them with an immigration lawyer before making an application so that you understand any risks, and develop a strategy to deal with the issue and try to either prevent or overcome a finding of inadmissibility.
How should I Respond to a Request for More Information?
In most cases, officers request individuals with medical issues to complete an additional medical exam and/or provide additional information. If the officer intends to refuse an application on grounds of medical admissibility, they will normally provide the applicant with an opportunity to respond to the finding and provide additional submissions and documentation. The response should be extremely carefully crafted and include details of how the applicant will not pose a threat to the health or safety of Canadians and/or why they will not be a burden on Canada's health and social services, with proper supporting documentation. This could include medical reports from specialists or other expert reports, as well as a detailed plan of care along with the means of payment for such care.
It is important to note that having personal finances to cover healthcare costs is not enough to overcome a finding of medical inadmissibility. This is because most health and social services are free in Canada, and there is no way that the government can charge a foreign national for certain services. However, officers will look at each case individually and holistically, and an individual's ability to pay for various services may be taken into account. Similarly, the existence of other types of support, such as a family member who could assist with care, is highly relevant.
Given the complicated nature of medical admissibility and the detailed government policies and procedures that officers have to follow in these situations, it is helpful to get a lawyer with expertise in this area to assist you in preparing a response.
Can I Appeal a Refusal on Medical Grounds?
Foreign nationals applying for permanent residence can apply for leave and judicial review to the Federal Court of Canada if they believe that there has been an error in the determination of their case. A judicial review application is narrower in scope than an appeal, and it is essential to obtain a legal opinion from a qualified lawyer to determine if there is any basis for such an application. If a foreign national has been sponsored as a member of the family class, the sponsor can appeal the refusal to the Immigration Appeal Division of the Immigration and Refugee Board.
Ultimately, if you are facing a potential finding of medical inadmissibility, it is best to prepare a strong submission to the officer and try to avoid refusal. If your application is ultimately refused, your lawyer will provide you with advice on whether an application to Federal Court or the IAD is available and viable.

Latest posts by Mary Keyork
(see all)
Do I Need a Medical Examination Before Coming to Canada?
Immigration, Refugees and Citizenship Canada ("IRCC") recently updated its list of countries that need to undergo medical exams before they come to Canada.
We thought this would be a good opportunity to update everyone on who does and does not, need a medical exam before coming to Canada and what exactly medical examiners look for during examinations.
Who Needs an Immigration Medical Examination?
Temporary residents from designated countries who apply to come to Canada for six months or more, and everyone applying for permanent residence, need medical examinations.
The designated country list applies to anyone who has lived in a designated country for six months or more in the last year before applying to come to Canada. This means that, even if you are a citizen of a country that is not on the list, you may still need an exam if you worked in or visited a country on the list for at least six months in the last year.
IRCC has a list of countries requiring medicals on their website (List of designated countries for medical exams). As of November 23, 2017, Fiji, Singapore and Tunisia were added to the list. Argentina, Bahrain, Belize, Colombia, Portugal, Seychelles, Surinam and Venezuela were removed from the list.
If you made an application for temporary residence before November 23, 2017, and you now need an exam, your application may be processed without one or the visa office may request you to undergo an exam. You will be contacted if an exam is now needed.
Who Provides Immigration Examinations?
IRCC has an authorized list of doctors, called Panel Physicians, who are able to complete immigration medicals. If you are examined by a doctor that is not on the IRCC Panel Physician list (Panel Physician list), it will not be accepted. Don't worry – there are Panel Physicians in countries all over the world and you can locate them by searching for your country through the link provided.
When you call to book your appointment, make sure you tell the office that you need an immigration medical exam. The office will confirm what information you need to bring and the fee you will be charged.
Panel Physicians send your results directly to an appropriate Regional Medical Office ("RMO"), so you are not responsible for submitting your exam results; however, you are responsible for submitting proof that you underwent an exam. The doctor's office will give you a document as evidence of the date of your exam. Each visa office around the globe is linked to an RMO and, once your results are processed by the RMO, details of your exam will be sent to the visa office automatically and updated in your file.
If additional tests are required, you will be contacted by the visa office to let you know what you need to do and whether you need to visit the Panel Physician for follow-up.
Should I Get my Immigration Medical Completed Before I Submit My Application?
There are two types of medical exams: (1) up-front medical examinations; and (2) medical examinations that are completed once you receive a request from the visa office processing your application. Visa offices generally give you a 30-day deadline to undergo your exam when they send you a request.
In order to understand when up-front exams are a good idea, it is important to know about the validity periods for exams and take those into account with application processing times. Medical exams are generally valid for one year from the date of the examination. If your exam results expire before your application is processed, you will have to undergo another exam and pay another fee. Since many permanent residence applications can take a year or more to process, permanent residence applicants should wait until the visa office makes a request.
For temporary residents applying to visit, work or study in Canada, processing times are generally shorter and an up-front exam can be taken before an application is submitted. The Panel Physician will give you a document confirming that you had an up-front medical and it is critical that you include this with your application to the visa office can link your results to your application. Again, the estimated processing time of the application and the date you plan to visit Canada should be considered. While this blog provides general guidance, each situation should be evaluated based on its specific factors.
Jobs Requiring Medical Exams
If you plan to work in Canada, there are certain jobs that require you to have a medical exam. This is true even if your country of residence or citizenship is not on the designated country list.
Generally, these jobs include anything that brings you into close contact with others or agricultural work. For example, if you work in a medical service setting, as a caregiver to children or persons with disabilities, or as a teacher you will need an exam.
If you are already in Canada with a work permit and have not undergone a medical exam, you can apply to remove the restriction that prohibits you from working in these fields by having a medical exam and applying to change the conditions of your work permit. You cannot start working in one of the restricted jobs until your application is approved, even if your physician advises that there were no issues with your exam.
What Are Visa Offices Looking For in Medical Exam Results?
Individuals who pose a danger to public health or may cause excessive demand on the Canadian healthcare system may be deemed medically inadmissible to Canada.
Individuals with highly contagious conditions, like tuberculosis, may be seen as a threat to the public health of Canadians if their condition is active and is transmittable. Excessive demand can be a complicated issue, but it generally refers to individuals that likely need access to medical resources that place a strain on the Canadian healthcare system and have the potential to decrease available services, or increase wait times, for Canadians. For example, if a foreign national has a chronic heart condition that is not well-controlled and is likely to require serious surgery during the period they wish to come to Canada, they could be deemed inadmissible due to excessive demand.
There are options to overcome medical inadmissibility in some cases. If you have been refused temporary or permanent status in Canada due to medical inadmissibility, you can contact us to discuss your refusal and what options are available to you.